---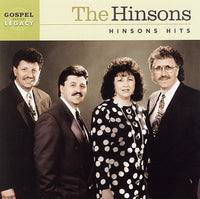 Sale
Comprehensive compilation from one of the most popular groups of all time with their country Southern Gospel style. Awesome group, wonderful sound, powerful songs.


Song Titles:
Joy Comes In The Morning
Mercy Built A Bridge
Soul Fillin' Station
Call Me Gone
Two Winning Hands
God's Gonna Do The Same For You and Me
Till The Land
Shinin' In
The Touch Of The Master's Strong Hand
Hallelujah Meetin'
Ain't That What It's All About
The Lighthouse
Released in 2006.